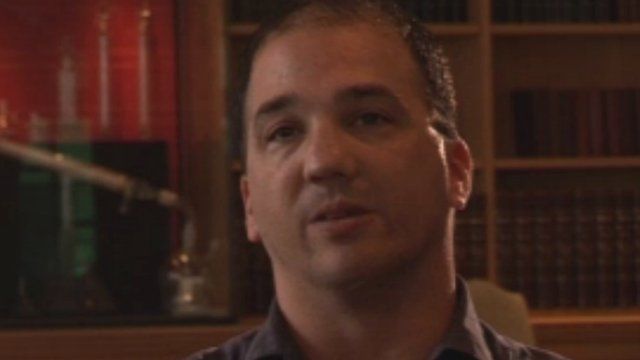 Video
Congenital analgesia: the cost of not feeling pain
Steve Pete from Washington State, America, was born with the rare genetic condition congenital analgesia.
His brother Chris has the same condition and although they have a sense of touch, they cannot feel pain.
While initially the thought of never experiencing pain may seem appealing, he told BBC News that it is actually a disadvantage, saying "pain is a warning system".
As a result of his condition he spent much of his childhood in hospital or with a plaster cast on as he broke bones so often.
He is now talking part in UK research into the genetic basis of his disorder, which is usually due to a mutation in the SCN9A gene.