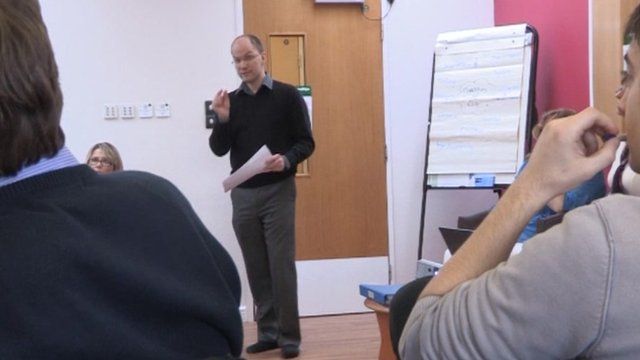 Video
Training course teaches nurses compassion
Can compassion get forgotten on a busy hospital ward? NHS staff in Colchester, Essex are the first in the UK to receive compassion training.
During the course coach Andy Bradley explains which body language to avoid, how to listen properly, and why it is important to care for your colleagues.
The scheme is a social enterprise, or a business with a primarily social purpose. Fifty-eight percent of social enterprises reported growth last year compared to 28% of small and medium-sized enterprises (SMEs).
Charlotte Ashton reports.
Find out more on The World Tonight on Tuesday 21 February at 22:00 GMT on BBC Radio 4.