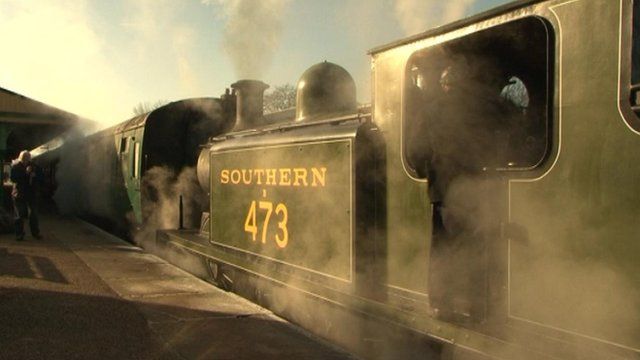 Video
Health Explained: What is Parkinson's?
Parkinson's disease currently affects 127,000 people in the UK. There is no cure.
Here, Dr Kieran Breen, director of research and innovation at Parkinson's UK, explains what is believed to happen in the brains of people with Parkinson's.
He heads down to a vintage signal box on the Bluebell Railway on the border between East and West Sussex, to explain how we think it is caused by signalling errors.
Go to next video: Health Explained: What is a calorie?