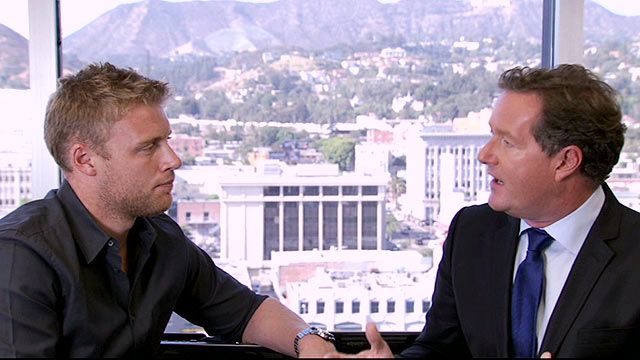 Video
Flintoff challenges Piers Morgan over tabloid stories
Cricket star Andrew (Freddie) Flintoff confronts former tabloid editor Piers Morgan about how the press treat the nation's sporting heroes.
In 2007 he lost the England vice-captaincy after a session of binge drinking because of depression. He never read the press coverage at the time but admits if he had it could have put him over the edge.
Veteran soccer hard man Vinnie Jones backs him up with a few choice words about the media.
In Freddie Flintoff: Hidden Side of Sport the cricket star talks to sporting professionals about the serious effects of depression. It will be on BBC One at 22.45 GMT on Wednesday 11 January 2012 and after on BBC iPlayer