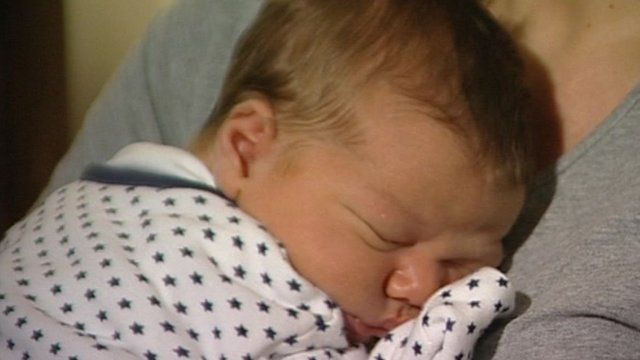 Video
Home or hospital: where is the safest place to have a baby?
Three mothers talk about choosing where to have their baby.
Laura Parker decided to have a home birth for her second baby, Samantha Lyons opted for a doctor-led hospital unit, and Annette Dixon choose a midwife-led unit.
A landmark study, published in the British Medical Journal, suggests that for first-time mothers a home birth carries a higher risk for babies.
However, the chance of harm to the baby is still under 1%, the study of almost 65,000 births in England found.
For a second birth there was no difference in the risk to babies between home, a midwife-led unit or a doctor-led hospital unit.
Midwife-led care was in general much more likely to lead to a natural birth.
Go to next video: Midwives call for homebirths choice