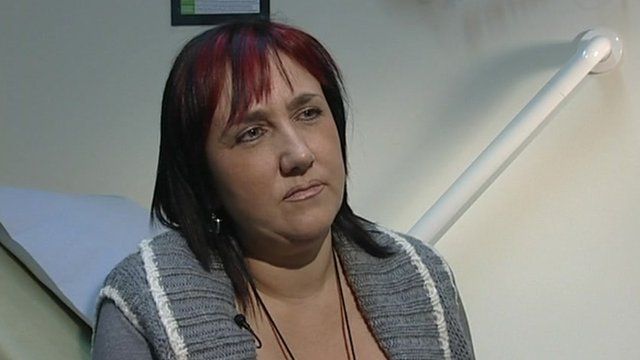 Video
Cancer patient feels 'fortunate' about diagnosis
Newly released figures show a major improvement in overall cancer survival rates in the last four decades.
But the data from Macmillan Cancer Support highlights a "woeful" lack of progress for some types of the disease.
Dena Hutchings from Sheffield was diagnosed with non Hodgkin Lymphoma five years ago.
Lymphoma is a cancer of the lymphatic system and nearly 10,000 people in the UK are diagnosed with the disease each year.
Ms Hutchings was treated at the Royal Hallamshire Hospital and immediately put on a course of chemotherapy. Now 42, she has been clear of the disease for several years.
She told BBC News how the chemotherapy pushed her into early menopause, but she still feels fortunate that she developed a form of cancer with an encouraging prognosis.