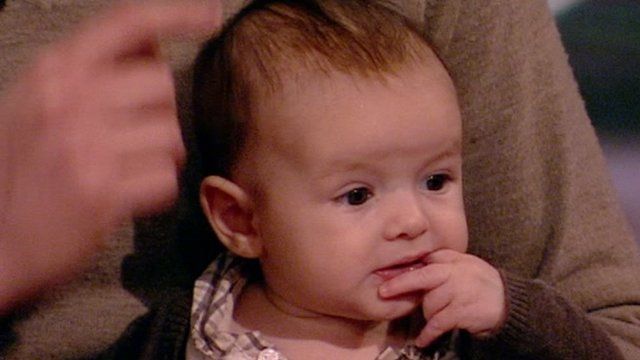 Video
Should new dads sleep in hospitals?
Many hospitals are happy for fathers to be present at the birth of their children, but the welcome can soon run out as most men are not allowed to stay overnight with their partner and new baby.
Now The Royal College of Midwives is calling on its members to make more of an effort to involve fathers-to-be in maternity care, as it says men are too often is left out of the process.
BBC Breakfast spoke to parents Emily and Ed MacKenzie, who took part in a pilot scheme at the Royal United Hospital in Bath which allowed Ed to stay overnight when his son was born.
They were joined by Rob Williams from the Fatherhood Institute to debate the merits of an increased male role in those first few hours of a child's life.
Go to next video: Risks of overeating when pregnant