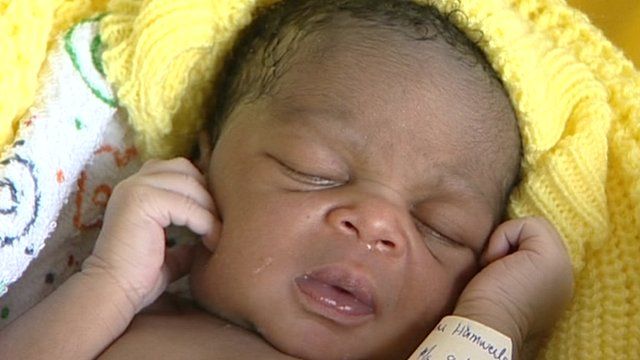 Video
Zambian clinic: '50 babies born a day'
The United Nations has announced that the world's population has reached seven billion.
The number of people on the planet is now rising by around 80 million a year.
In Zambia, the UN predicts that the population could triple by 2050, reaching 100 million by the end of the century.
BBC Health Correspondent, Fergus Walsh, went to a village outside Lusaka to visit seven-year-old Memory Mulenga, to hear her future dreams in a country with an exploding population.
He also spoke to Dr Lackson Kasonka, from the University Teaching Hospital in Lusaka, where the maternity ward delivers 50 babies a day.
Go to next video: Zambia's growing population