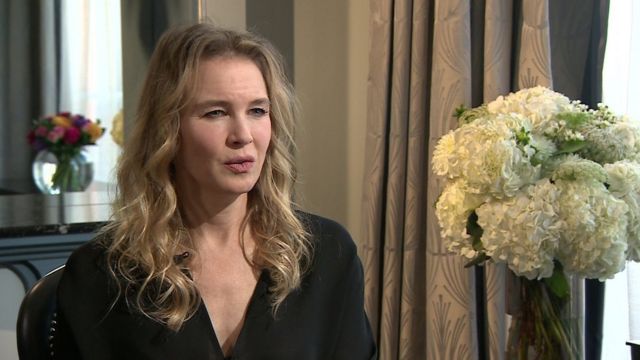 Video
Renee Zellweger: Tabloid news is cause for concern
Actress Renee Zellweger has said the current appetite for tabloid news and gossip is "a cause for concern and attention".
The 47-year-old was recently the subject of headlines over her appearance, with many publications, and social media users, speculating whether she had received cosmetic surgery.
"It's disconcerting when you see something you know is not true becoming the truth, simply because its been repeated enough," she told the BBC's Fiona Bruce.
"It opens the floodgates for something that could be of far greater consequence."
The star added she thought the trend was leading to an ambiguity between news and entertainment, which was "lowering the level of social discourse".
Zellweger was speaking to the BBC ahead of the release of her latest film, Bridget Jones's Baby, which is due in UK cinemas on 16 September.
She also spoke about wanting to get the latest sequel in the film franchise right, the enduring appeal of Bridget and filming three different endings.