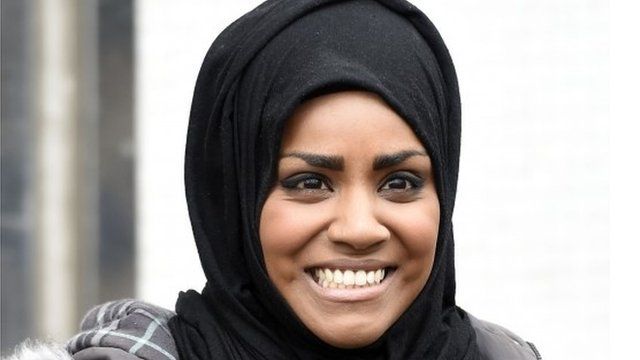 Video
Nadiya Hussain: 'I feel there's dignity in silence'
The Great British Bake Off winner Nadiya Hussain shared her childhood memories with Radio 4's Kirsty Young on Desert Island Discs.
She revealed she has received abuse after "massive things happen" in the news, from 11 September 2001 onwards.
"I've had things thrown at me and [been] pushed and shoved," she said.
Asked by host Kirsty Young how she reacted, she said she did not retaliate.
"I feel like there's a dignity in silence, and I think if I retaliate to negativity with negativity, then we've evened out," she said.
BBC Radio 4's Desert Island Discs, featuring Nadiya Hussain, is available in full here.
Go to next video: Scots' dulcet tones are top radio voices