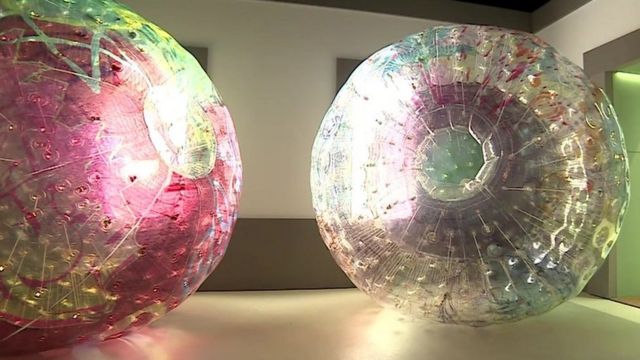 Video
Venice Biennale: Young architects tackle housing shortage
A team of young British architects are showcasing some new ideas in Venice about how to design and build comfortable homes, at a time of severe housing shortages.
The Architecture Biennale provides an opportunity for architects and designers to share new projects arranged in different pavilions.
The British one, commissioned by the British Council, focuses on the housing theme, as Will Gompertz reports.
Go to next video: A quick tour of the Venice Biennale