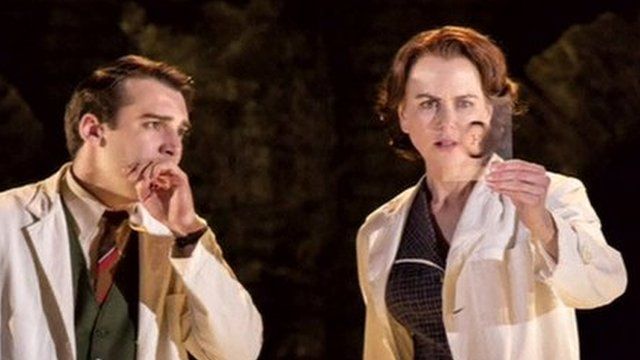 Video
Nicole Kidman wins theatre award for her role in Photograph 51
Nicole Kidman paid a moving tribute to her father in her acceptance speech as she was named best actress at the Evening Standard Theatre Awards, for her role in Photograph 51.
She played pioneering British scientist Rosalind Franklin as she returned to London's West End, 17 years after a performance in the Blue Room famously described as "theatrical Viagra".
Kidman said she had taken on the role in memory of her scientist father who died last year - and revealed how he became part of her nightly ritual before going on stage at the Noel Coward Theatre over the past 10 weeks.
Go to next video: Why Josh Hartnett Skyped African schoolgirl