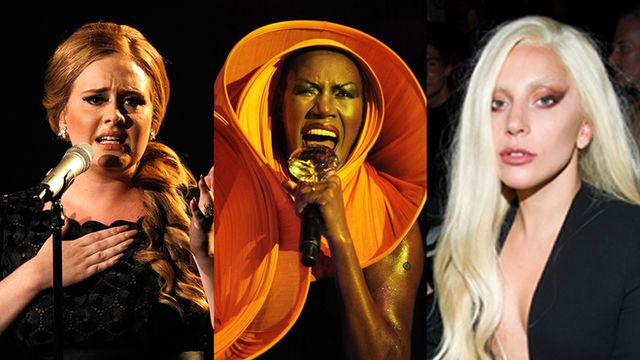 Video
Grace Jones said no to Gaga but is inspired by Adele
Singer, model and 1980s icon Grace Jones said she turned down Lady Gaga's request to collaborate because she does not find the award-winning American pop star inspiring.
"From the very beginning I met her, I first thought her to be too affected - I thought she was still looking for herself," said Jones.
In contrast, she said British artist Adele inspires her because "she is genuine".
Grace Jones has released an autobiography - titled I'll Never Write My Memoirs - that, just like herself, is occasionally shocking and entirely open about drugs, sex and parties.
It does not just cover the decades when she released songs like Slave to the Rhythm and Pull up to the Bumper; she also criticises current famous female stars and talks about her traumatic childhood in Jamaica.
Listen to her full interview with Sarah Montague.
Go to next video: Screaming fans greet Lady Gaga