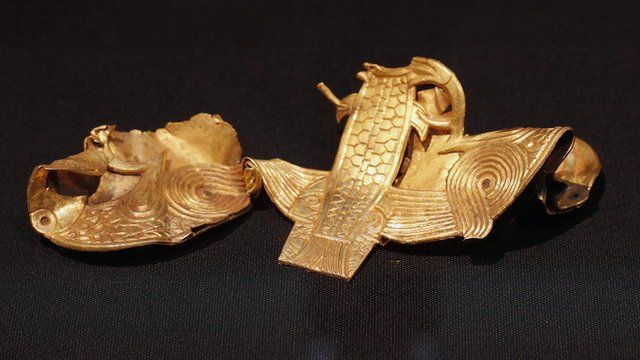 Video
Story of the 'Staffordshire Hoard' inspires a series of new plays
When archaeologists were digging in a Staffordshire field back in 2009, little did they know they'd made the discovery of a lifetime. They uncovered the largest collection of Anglo-Saxon gold and silver ever found, anywhere in the world.
It's known as the "Staffordshire Hoard", and has inspired a series of plays which are about to be staged at the New Vic Theatre in Newcastle-under-Lyme, Staffordshire.
BBC Breakfast was joined by Theresa Heskins, the New Vic's Artistic Director, and by the archaeologist and curator Deb Klemperer, who visited the hoard site during the first week of its discovery.
Go to next video: Staffordshire Hoard inspires drama