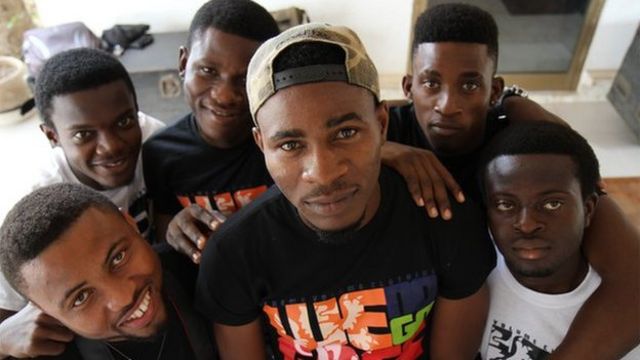 Video
Africa Beats: Nigeria's Villy gets mad at African inaction
Villy - Oliseh John Odili - says Africans have put up with bad government for too long. They should protest more, like people in other parts of the world.
Villy is a Nigerian Afro-fusion singer and songwriter, who splits his time between Lagos and Accra. He sings in Igbo, Yoruba, Pidgin and English.
His anger at what he sees as complacency inspired Make Me Mad, the song he performs with his group, the Xtreme Volumes, for BBC Africa Beats.
Inspired by a variety of artists, his sound reflects rock, soul, hip hop, jazz and African influences. Villy is bucking the digital trend and putting his energies into delivering strong live performances based on good old fashioned musicianship.
Go to next video: Rooted music aims to plant trees