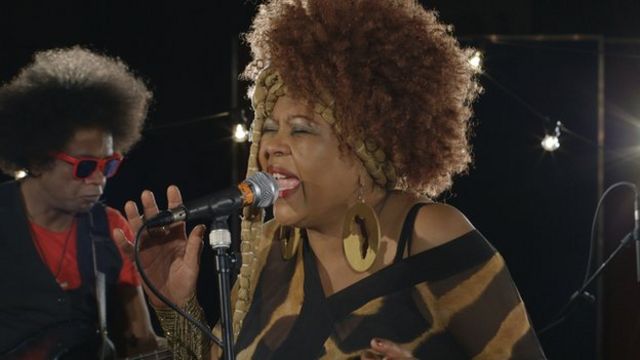 Video
Africa Beats: Deep blues from Madagascar's Lala Njava
Lala Njava's music is grounded in Madagascan tradition but is enriched with jazz, trance and afrobeat.
She released her first solo album Malagasy Blues Song in 2013, but she has a long career behind her.
She comes from a musical family of 15 children, and in this performance for the BBC's Africa Beats series, she is supported by her brothers, Pata and Dozzy Njava, and her cousin Christian Ravalison, all of whom are respected musicians in Belgium, where they now live.
Lala Njava is passionately concerned by the issues her native land faces, especially deforestation, and is donating a portion of the revenues from her CD sales to a tree planting project.
Go to next video: Nigeria singer tackles child abuse