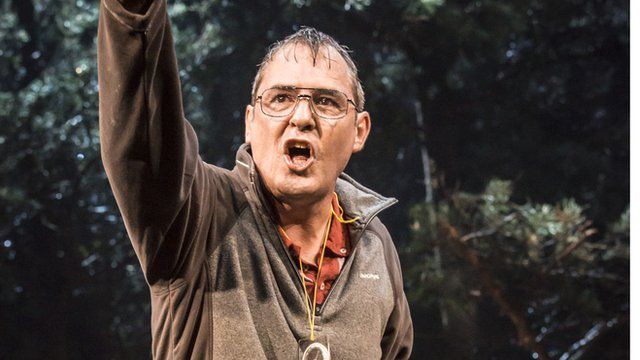 Video
Neil Morrissey on his very 'wet' role
Neil Morrissey says the set of new West End comedy Neville's Island - set on a rain-soaked island in the Lake District - is the most uncomfortable he has ever worked on.
"The rain is real," says Morrissey. "I'm damp all the way through."
The play, by Tim Firth, follows four middle-aged middle managers who get stranded during a team-building exercise.
It also stars Adrian Edmondson, Robert Webb and Miles Jupp.
Morrissey, who plays team leader Neville, tells the BBC's Tim Masters how the cast have to immerse themselves in a giant tank of water before they appear on stage.
Go to next video: Blagging an England cricket tour place