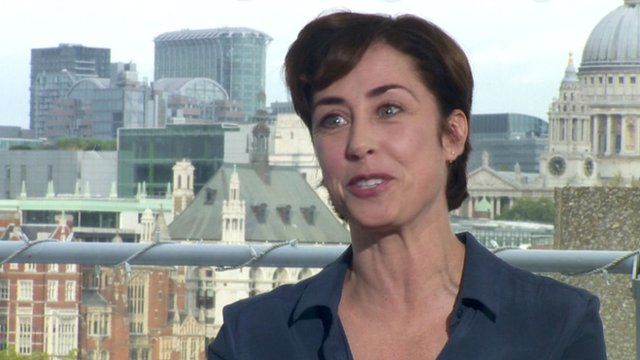 Video
Sofie Grabol: 'I just really love working in the UK'
The James Plays by Rona Munro - a hit at the Edinburgh Festival - have just transferred to London, and part of the trilogy focuses on James III and his queen, Margaret of Denmark.
The role is played by Danish actress Sofie Grabol, star of the hit TV series The Killing.
"I have actually wanted to come and work in the UK since The Killing was so warmly received here," she told the BBC's Andrew Marr.
"My life has been very turbulent and dramatic these last few years," she said, referring in part to her recent battle with breast cancer.
And will there be any more series of The Killing? Andrew Marr finds out.
UK viewers can watch the Andrew Marr Show in full for seven days
Go to next video: Killing star heads to Scottish stage