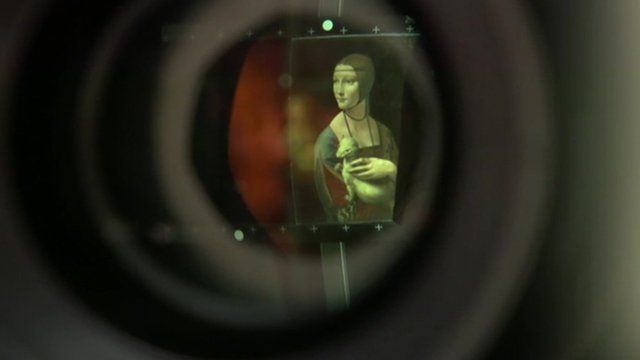 Video
Da Vinci: Ermine portrait's secrets revealed by scientist
A French scientist has revealed a major new discovery about one of Leonardo da Vinci's most famous paintings, shedding new light on the painter's techniques.
The Lady with an Ermine is a portrait of Cecilia Gallerani, a young woman in the Milanese court who was mistress to Ludovico Sforza, the Duke of Milan.
Engineer Pascal Cotte has spent three years using reflective light technology to analyse the 500-year-old portrait.
Mr Cotte has shown the artist painted one portrait without the ermine and two with different versions of the fur.
Leonardo experts have described the new findings as "thrilling" and said the discovery raises new questions about the painting's history.
Roya Nikkhah reports
Go to next video: A guide to Leonardo da Vinci's technique