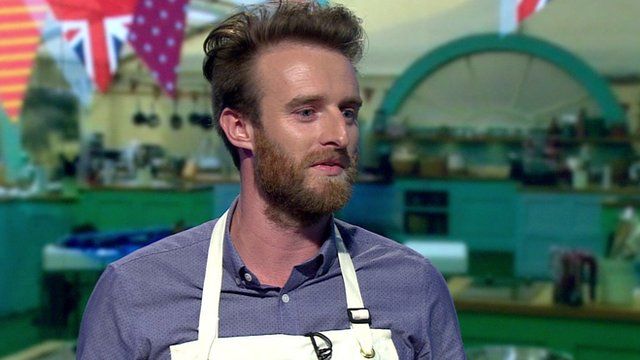 Video
Great British Bake Off's Iain Watters: I don't hold a grudge
Warning: This story contains spoilers
More than eight million people watched Iain Watters' dramatic exit from the Great British Bake Off on Wednesday, in what's been dubbed as "bingate" by fans of the BBC One cookery show.
The Belfast man threw out his Baked Alaska and stormed off set, after it was removed from a freezer by fellow contestant Diana Beard.
Beard claimed the cake had been out for no more than "40 seconds" and that her "conscience was intact".
The incident sparked a frenzy on social media, with Watters' supporters starting a #JusticeforIain campaign on Twitter.
But he told BBC Newsnight: "I don't hold any grudge against Diana. I think it was just done in the heat of the moment."
Go to next video: Bake Off's Diana 'stitched up'