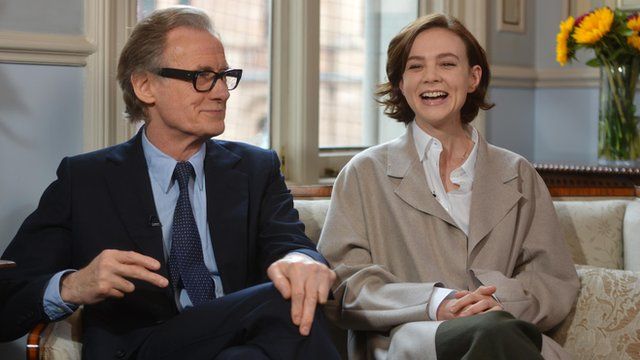 Video
Carey Mulligan and Bill Nighy on new play 'Skylight'
Carey Mulligan has revealed how her hopes of a career in musical theatre were dashed because she wasn't a good enough singer.
Her comments will come as a surprise to some fans, who have seen the British star singing in several movies. But she said she chose to focus on acting instead.
She was speaking to the Andrew Marr show alongside actor Bill Nighy, her co-star in David Hare's Skylight.
The play tells the story of a pair of former lovers, who meet up again years later for a fateful encounter.
You can watch the Andrew Marr Show in full on the BBC iPlayer.
Go to next video: Suffragette film is shot in Parliament