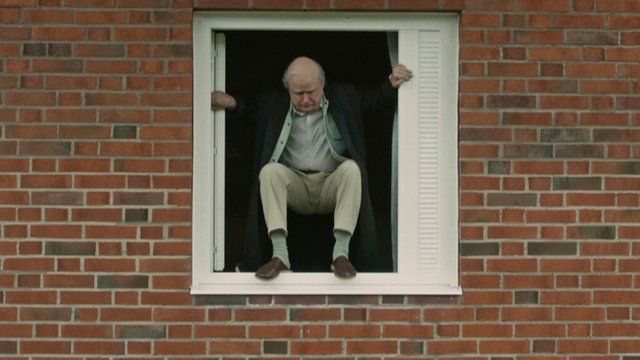 Video
The 100 Year Old Man Who Climbed Out of a Window hits the big screen
The 100 Year Old Man Who Climbed Out of a Window and Disappeared, by author Jonas Jonasson, sold six million copies and has been translated into 38 languages since it was originally published in his native Sweden in 2009.
Now it is hoped the story will find new fans after being made into one of Scandinavia's biggest-budget films.
Director Felix Herngren and star Robert Gustafsson spoke to the BBC's Emma Jones about bringing the extraordinary tale to the big screen.