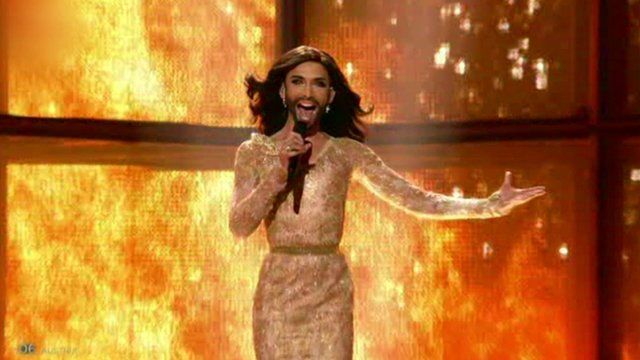 Video
Top acts to watch in the Eurovision Song Contest
The Eurovision song contest is nearly 60 years old but it is still very much young at heart.
Every year the acts aim to thrill and entertain with eye catching outfits and show stopping songs and of course political issues are never far from the stage either - this year the world will be watching the voting between Russia and Ukraine after the Russian entry was booed at the semi final on Tuesday night,
So who are the acts to look out for this year?
Sophie van Brugen reports from Copenhagen.
Go to next video: Backstage at Eurovision with Molly