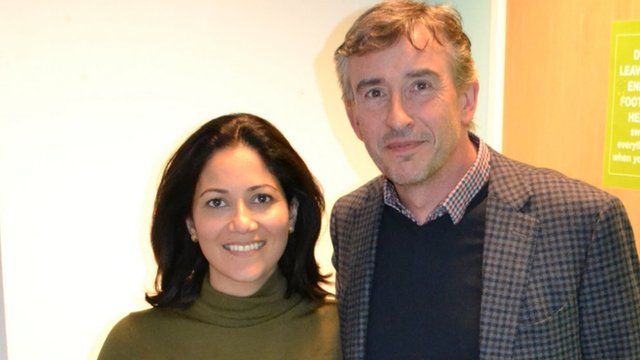 Video
Coogan: Alan Partridge is heir to Fawlty and Hancock
The actor and comedian Steve Coogan says his character Alan Partridge comes from a lineage including Captain Mainwaring, Basil Fawlty and Tony Hancock.
As part of BBC Radio 4's Character Invasion Day, he told the Today programme's Mishal Husain he grew up listening to comedy on vinyl records and on BBC radio.
While not based on any one person, Coogan said that Alan Partridge is a particularly British type of character who "feels short-changed, feels badly done by, feels like he's been cheated somehow of his rightful status, and is ultimately a kind of failure."
This is an extended version of an item first broadcast on BBC Radio 4's Today programme on Saturday 29 March.