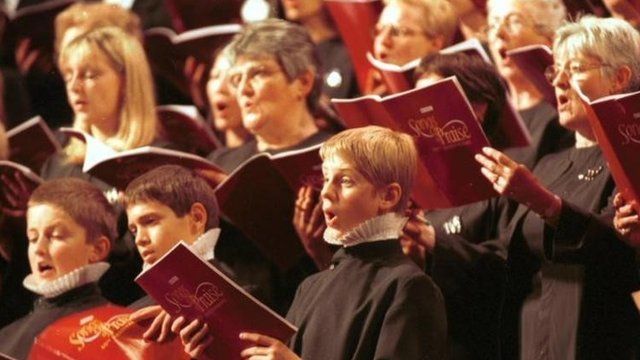 Video
Cathedral choirs 'under threat' from financial pressures
Cathedral choirs are increasingly coming under threat as churches find ways to cut back on spending.
The BBC's Rebecca Jones reports on Llandaff Cathedral in Cardiff, where six adult choristers and an organist have been made redundant in an attempt to overcome an £80,000 deficit.
Prof Peter Toyne, chairman of the charity Friends of Cathedral Music, explained to her that the average cathedral choir costs "£250,000 a year to run".
First broadcast on BBC Radio 4's Today programme on Thursday 27 February.