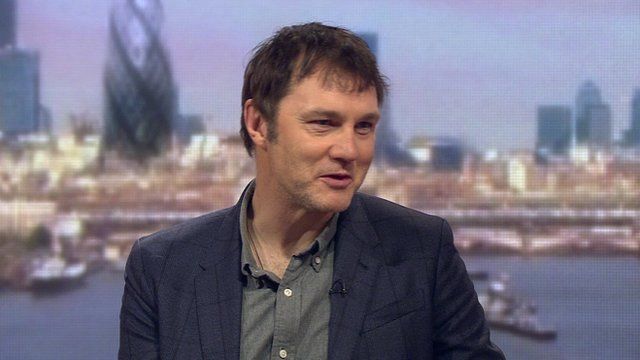 Video
David Morrissey on commuter love role in BBC drama The 7:39
Actor David Morrissey has appeared on The Andrew Marr Show to talk about his role in new BBC drama The 7:39.
Billed as "Brief Encounter for the 21st century", the new year drama is written by One Day novelist David Nicholls.
It follows married letting agent Carl (Morrissey) and gym manager Sally, who meet by chance on a 7:39 commuter train and fall in love.
Morrissey said that it was the very real moral dilemma which both characters face, and how the consequences of their actions play out which attracted him to the role.
You can watch the full interview on the BBC iPlayer.