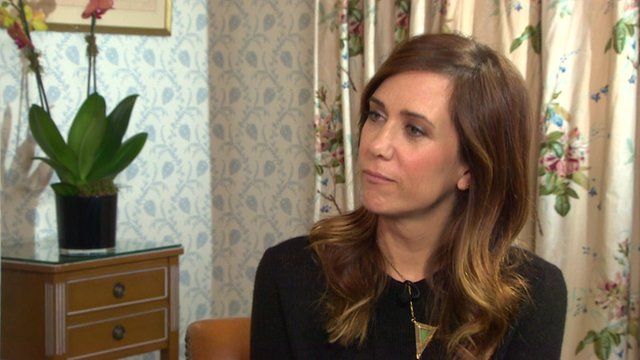 Video
Kristen Wiig: 'We all daydream but no one talks about it'
Kristen Wiig says Walter Mitty, the hero of her new film, is "a timeless character... we all daydream but we don't really talk about it with each other."
In The Secret Life of Walter Mitty, Ben Stiller's character escapes the dull reality of his life by disappearing into a world of fantasies.
The actress, who broke through in anti-chick flick Bridesmaids, told the BBC's Charlie Stayt about some of the jobs she had where staying focused was not always simple:
"I've worked answering phones in a lawyers' office... handing out samples of peaches... I've worked in a sandwich shop."
Go to next video: Ben Stiller: I don't make any rules