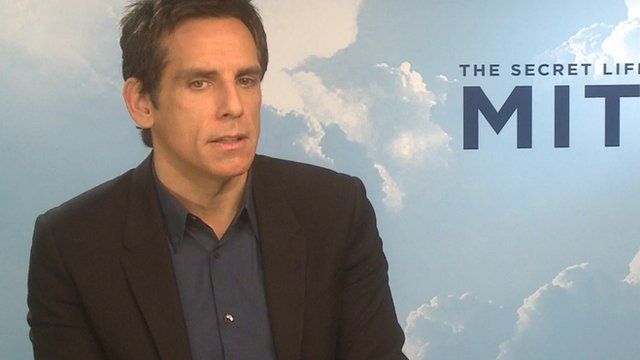 Video
Ben Stiller: 'I don't make any rules'
Ben Stiller's latest role sees him take on a more dramatic turn in The Secret Life of Walter Mitty.
Based on the 1939 short story by US author James Thurber, Stiller portrays the safe and sensible Mitty working at Life magazine while daydreaming of fantastical adventures and romancing his colleague Cheryl, played by Kristen Wiig.
But after he loses a negative intended for the final print issue, Mitty decides to go in search of the photojournalist - taking him on a journey he could never have imagined.
The film has taken almost two decades to come to fruition after many re-writes, with numerous actors and directors attached to the project.
After initially landing the lead role, Stiller successfully lobbied movie bosses to also direct the film.
BBC News entertainment reporter Genevieve Hassan caught up with the 48-year-old to talk about bringing the story back to the big screen, juggling acting with directing and when he plans to retire.
The Secret Life Of Walter Mitty is released on 26 December 2013.