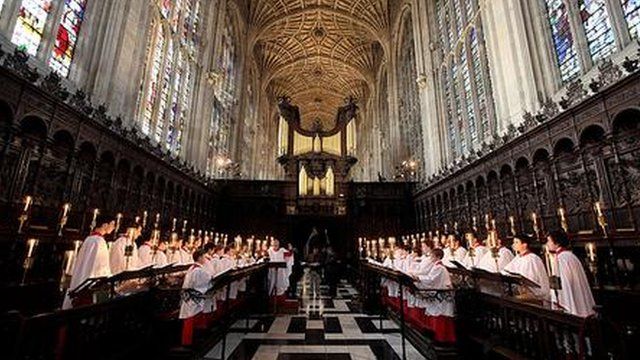 Video
Nine Lessons and Carols service invented in Cornwall
The service of Nine Lessons and Carols has been on BBC Radio 4 every Christmas Eve for the past 80 years.
It is always broadcast from King's College in Cambridge, but it was actually a Cornish invention, dreamed up in Truro back in 1880.
As the BBC's Nick Beake reports, new research suggests the service was first introduced to pacify disgruntled locals whose houses had been knocked down to make way for the new cathedral.
"There was a sense of loss amongst the people of Truro", explained Christopher Grey, the service's director of music.
This year's production will be based on the music from the first ever Nine Lessons and Carols.
First broadcast on BBC Radio 4's Today programme on Tuesday 17 December 2013.