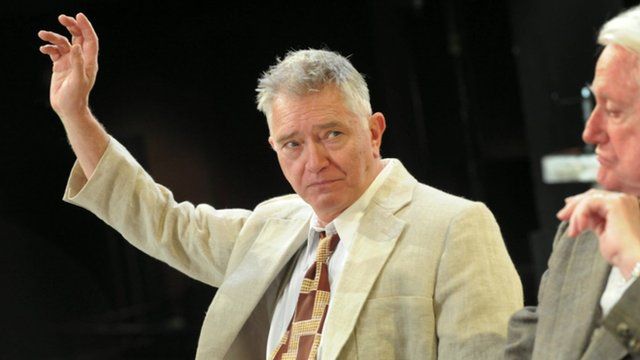 Video
Martin Shaw stars in Twelve Angry Men on the West End stage
Actor Martin Shaw has been describing the ''thrill' of acting on stage in London in a company of 12 in an adaptation of Reginald Rose's Twelve Angry Men.
The play takes the audience inside the locked jury room of a court in Manhattan, as an all-white, all-male jury debates the fate of a black teenage defendant who has just been tried for the murder of his abusive father.
Best known for his roles in The Professionals, Judge John Deed and Inspector George Gently, Martin Shaw has taken on the role of Juror Eight - originally made famous by Henry Fonda.
Go to next video: 'UK produces the best theatre'