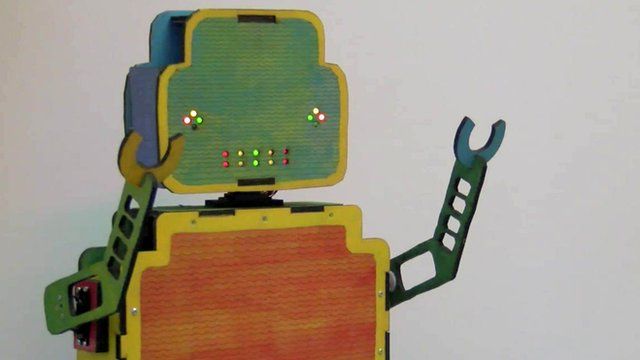 Video
Robots rule in post-apocalypse interactive exhibition
There are few exhibitions where art lovers are ordered around by robots - but then Welcome to Happy Redoubt is not your typical exhibition.
The project is set in a post-apocalyptic world following a technological breakdown, where robots are in control and humans have to trade in home-made goods to survive.
It is the brainchild of Juneau Projects, otherwise known as artists Philip Duckworth and Ben Sadler who have collaborated with the professors and students at King's College in London to create their vision of a future without today's gadgets or money.
Participants are encouraged to add to the exhibition with their own artwork, pose questions to the "human Google" (a King's College professor) or watch a piece of theatre.
And as artist Ben Sadler explains, there is plenty of bartering to be done in this imagined future.
Juneau Projects: Welcome to Happy Redoubt runs until the 15th December at King's College in London.
Video Journalist: Alex Stanger
Go to next video: Live 'robot art' created in three cities