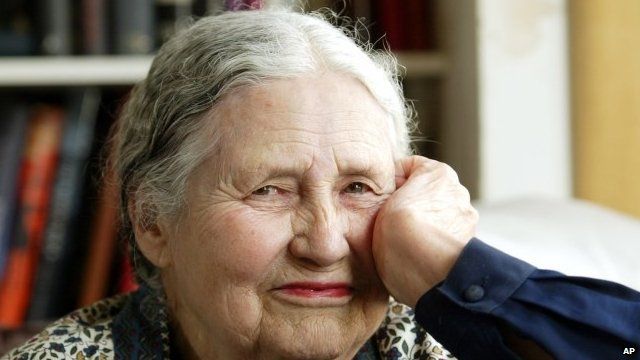 Video
Tributes to 'outstanding writer' Doris Lessing
British Nobel Prize-winning author Doris Lessing has died aged 94.
Her best-known works include The Golden Notebook, Memoirs of a Survivor and The Summer Before the Dark.
She became the oldest winner of the Nobel Prize for literature in 2007, when she won the award for her life's work, aged 88.
Nadine Gordimer, author and close friend of Doris Lessing, told the Today Programme's John Humphrys that she was "an outstanding writer."
She explained Ms Lessing "opened people's minds".
"She would make them think about themselves and their own lives," continued Ms Gordimer.
Claire Tomalin, co-author of Doris Lessing: A Life Considered, praised her ability to remain free from the establishment and described her as a "very warm friend".
She recalled: "What I loved best of her writings were her novels about growing up in Africa.
"She said everything that needed to be said about what was wrong with it. She was banned from Rhodesia and South Africa."
First broadcast on BBC Radio 4's Today programme on Monday 18 November 2013.