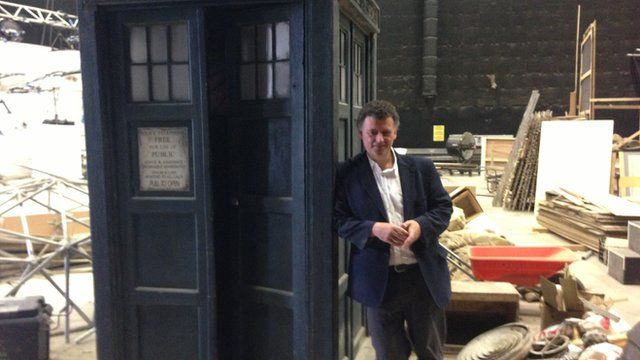 Video
Moffat: Dr Who 50-year episode 'more than nostalgia'
A moment in TV history takes place this week, when the episode marking the 50th anniversary of Dr Who is broadcast on Saturday.
Stephen Moffat, executive producer and lead writer for Dr Who, tells BBC reporter Tom Bateman he believes the 50th anniversary episode will be "more than nostalgia".
He said: "Nostalgia is such a quick emotion, it's sated so fast. It needs to be a great story that looks forward as well as backward. Otherwise there's a danger you're putting a full stop on it.
"It will feel like a state funeral as opposed to a brand new beginning. I'd rather it be like a coronation, the beginning of something... rather than the end of something," Stephen Moffat added.
First broadcast on BBC Radio 4's Today programme on Monday 18 November 2013.