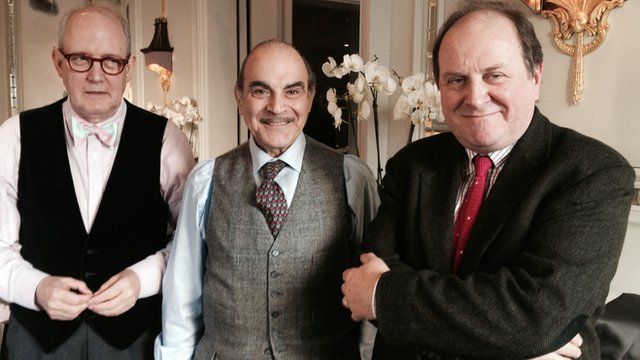 Video
David Suchet: Poirot was 'my friend'
Agatha Christie's famous detective, Poirot, has been played by David Suchet for the last time.
The final episode of the ITV series heard Poirot himself talking about the end, and his own reflections on his life.
Speaking to the Today programme's James Naughtie, Suchet said he "felt an enormous sadness" during the filming of the final scenes.
He explained: "I, David, was inevitably saying goodbye to my friend, Hercule Poirot".
The actor also described how his enjoyment in playing the character came from the many styles in which Agatha Christie portrayed Poirot in the original novels.
He said: "She ceased to make him so whimsical and so odd, he (Poirot) still has his eccentricities but they become darker".
Asked for his most memorable moment as Poirot, Mr Suchet replied that it was "in the Orient Express, where he (Poirot) had to make this huge decision whether to send 12 people to their deaths."
First broadcast on BBC Radio 4's Today programme on Thursday 14 November 2013.