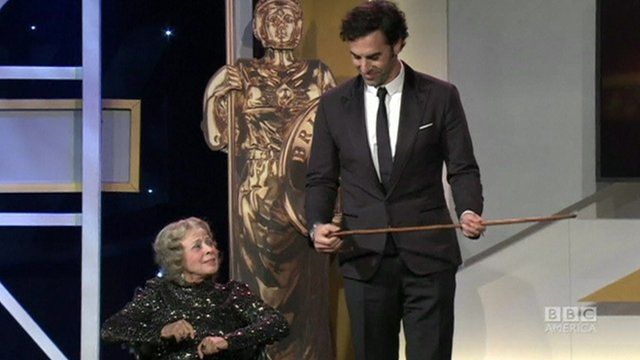 Video
Sacha Baron Cohen shocks audience with latest prank
Comic actor Sacha Baron Cohen shocked a Hollywood audience by pushing an elderly woman in a wheelchair off the stage while accepting an award.
The incident was actually a prank by Baron Cohen, known for his past roles as Borat and Bruno.
He was accepting the Charlie Chaplin Britannia Award for Excellence in Comedy when he "accidentally" pushed an elderly woman in a wheelchair into the audience.
The actress was purported to have appeared in the 1931 Chaplin film City Lights.
The BAFTA Britannia Awards were broadcast on BBC America on Sunday 10 November.
Go to next video: Bullock plotting revenge on Clooney