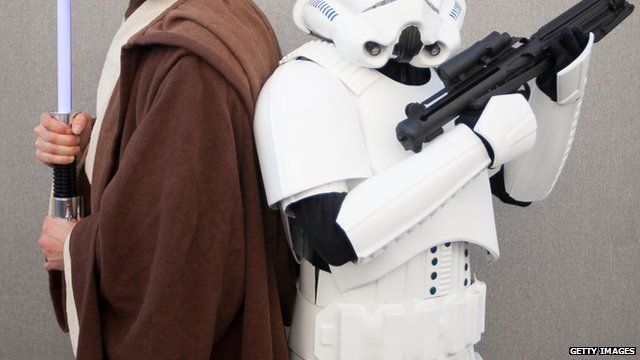 Video
Star Wars to hold open casting in the UK
Open auditions are to be held in the UK for the upcoming Star Wars film, the BBC has learned.
The casting sessions for Star Wars: Episode VII, due for release in 2015, will begin later in the week at locations around the UK and Ireland, including London, Dublin and Glasgow.
They are looking to fill two lead roles - a "street smart and strong" orphaned teenage girl and a "smart capable" man in his teens or early twenties.
Eric Geller from Star Wars website The Force.net told BBC Radio 5 live's Up All Night: that the Star Wars films had a track record of casting people who were "certainly not known, major international stars."
Go to next video: Carving pumpkins into the Death Star