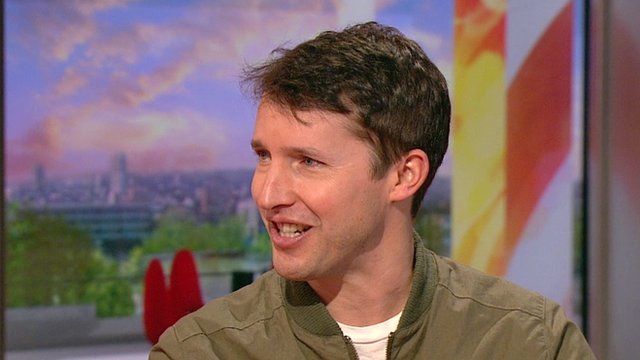 Video
James Blunt: I stayed with Princess Leia
James Blunt says that he wrote his new album while staying with actress and author Carrie Fisher, famed for being Princess Leia in the Star Wars trilogy.
Speaking to BBC Breakfast, Blunt said that Carrie is a "weird and wonderful person".
"She put me in her guest room and put a cardboard cut out of herself outside my room to protect me at night."
He also said that he crashed a real wedding in the video for his single Bonfire Heart.
Go to next video: Help for Heroes bike ride heads to London