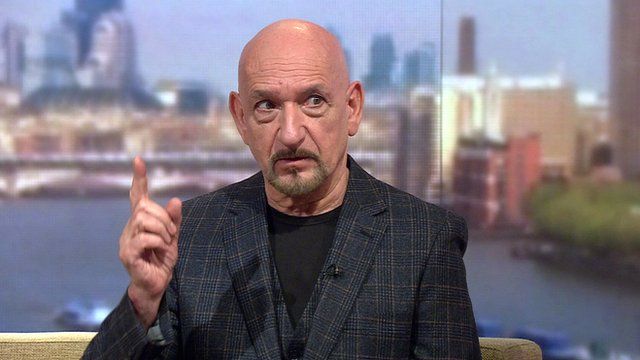 Video
How Sir Ben Kingsley got the 'time' to play Gandhi
Actor Sir Ben Kingsley reminisced about his time filming Gandhi - and how its director Richard Attenborough gave him 'all the time in the world' to play the leading role.
Talking to Andrew Marr, Sir Ben said the reassurance and composure of Lord Attenborough meant he was able to get the shot he wanted, despite fading light, for the 1982 biopic of the Indian leader.
Sir Ben also explained the tattoos he sports in Ender's Game, his latest film which opens on 25 October, represent the character's Maori-warrior lineage.
Watch The Andrew Marr Show in full on BBC iPlayer.
Go to next video: Harrison Ford visits London school