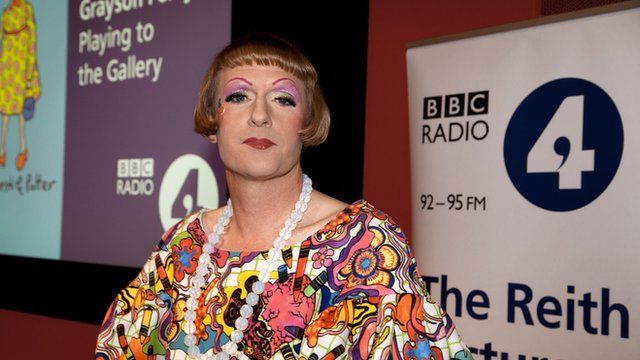 Video
Highlights from Grayson Perry's first Reith Lecture
Artist Grayson Perry is delivering this year's Reith Lectures for BBC Radio 4 in which he explores what makes him an artist and the limits of contemporary art.
In his first lecture, titled Democracy Has Bad Taste, he discusses the process of judging quality in contemporary art.
It was recorded at the Tate Modern in London, and broadcast on BBC Radio 4 on 15 October 2013.
Three more lectures will be broadcast on BBC Radio 4 at 09:00 on 22 October, 29 October, and 5 November. The programmes will also be broadcast on the BBC World Service and will be available to download here.
Go to next video: 'There's an awful lot of guff talked about art'