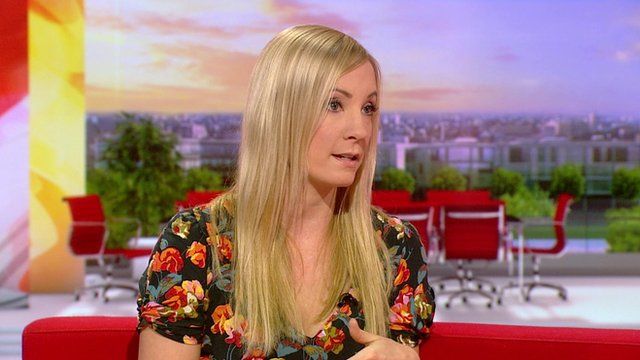 Video
Actress Joanne Froggatt defends Downton Abbey storyline
Actress Joanne Froggatt, who plays Anna May Bates in ITV drama Downton Abbey, has defended a storyline in which her character was raped.
Broadcasting watchdog Ofcom has received a number of complaints about the episode, which was broadcast in the UK on Sunday.
A warning alerting viewers to the upsetting scenes was shown before the episode aired.
Speaking on BBC Breakfast, Ms Froggatt said she was "proud" of the show for tackling the issue, and said that writer Julian Fellowes had not approached the subject in a gratuitous way.
"I think he's done a beautiful job with hitting the right note with it. We all just felt a big responsibility to get it right," she said.
Go to next video: Downton after Dan