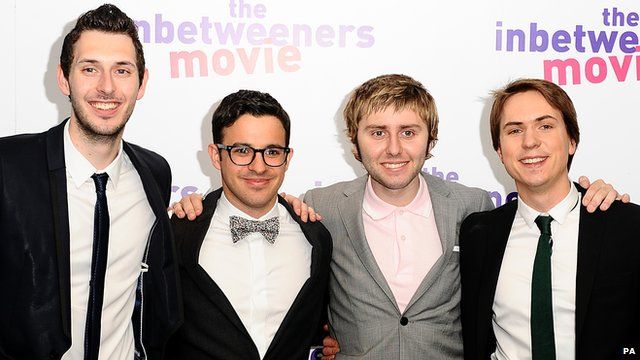 Video
Inbetweeners writer admits show is based on his life
Iain Morris, co-creator of the Inbetweeners, has admitted to basing geeky main character Will McKenzie on himself.
He also revealed that co-creator Damon Beesley was the inspiration for awkward teenager Simon, and that watching the series being filmed was like "deja vu."
Morris told BBC Radio 5 live's Phil Williams: "I think Simon Bird has made me out to be worse than I was... but a lot of the things that happened particularly in Series 1 did really happen to me.
"Luckily the Inbetweeners came along when I could base a character on my life - otherwise it would have been a series of quite embarrassing things to happening to me with no real upside."
Go to next video: New Gaelic drama begins filming