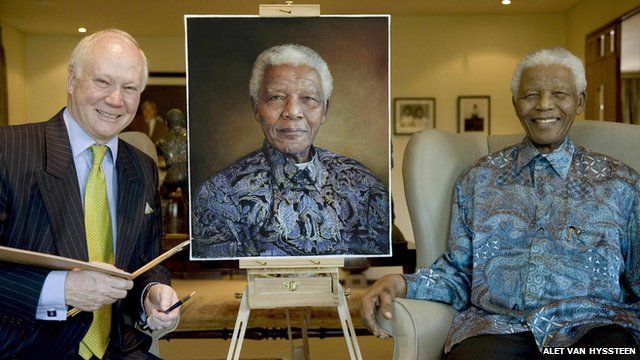 Video
Stone: Painting Mandela was a 'daunting experience'
An exhibition of art displaying images of and inspired by Nelson Mandela opens in London this week.
We Love Mandela: Art inspired by Madiba, includes work by artists who used their work in the fight against Apartheid.
Mr Mandela's portrait painter, Richard Stone, told the Today programme's James Naughtie that painting Mandela was a "daunting experience" as not only did he have to try and capture "something of the spirit of the man" but he also had to meet with "public expectation."'
Elleke Boehmer, professor of world history at Oxford and a Mandela biographer, said "Mandela has a wonderful power that extends around the world... Richard Stone has managed to capture [this] in his wonderful portrait."
First broadcast on BBC Radio 4's Today programme on Wednesday 2 October 2013.