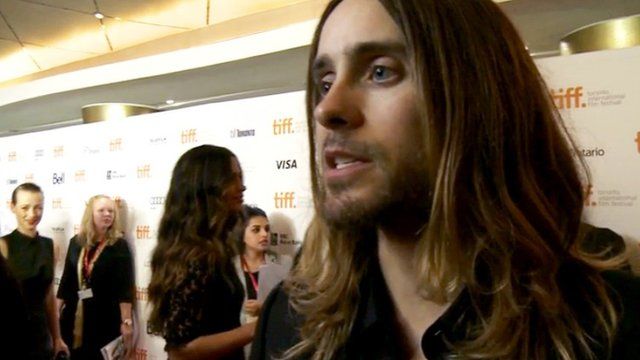 Video
Rockstar Jared Leto returns to the movies
After a five year break from acting, Jared Leto is now back on the screen with an effort many at Toronto Film Festival speculate will earn him his first Academy Award nomination for best supporting actor.
Much of the buzz around Dallas Buyers Club, which has its world premiere Saturday evening, has surrounded Matthew McConaughey who plays an undernourished, foul-mouthed Aids patient in 1980s Dallas, who because of U.S. restrictions on anti-viral drugs resorts to smuggling.
Director Jean-Marc Vallée also put Leto, who leads the rock band 30 Seconds to Mars, through a dramatic transformation for the movie where he plays Rayon, a transgender woman. The BBC caught up with the 42-year old actor at the premiere.
Produced by Sune Engel Rasmussen
Film clips courtesy of Truth Entertainment, Evolution Independent