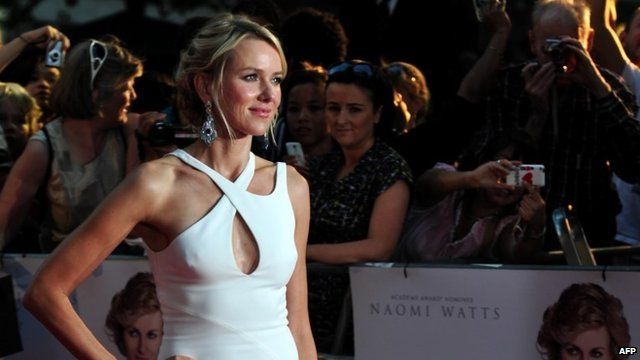 Video
Naomi Watts on Diana film: 'I had my concerns'
Naomi Watts has revealed that she hesitated before agreeing to play Diana, Princess of Wales, at the premiere of a new film about her life.
The British-Australian actress added that she hoped Diana's family would "feel that we've been respectful and upheld her memory in the best possible way".
The world premiere of the film, in London's Leicester Square, took place a few days after the sixteenth anniversary of Diana's death.
Go to next video: Naomi Watts defends Diana film