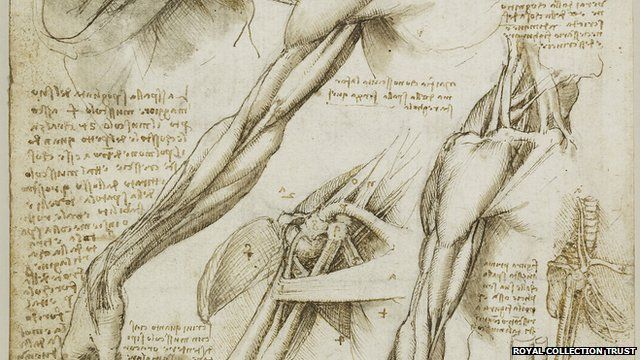 Video
Leonardo Da Vinci's body studies 'beautifully accurate'
Leonardo da Vinci's studies of the human body, the subject of a current exhibition at Holyroodhouse in Edinburgh, have been proved remarkably accurate by later imaging techniques such as MRI, the results of which are also shown alongside Leonardo's drawings.
Martin Clayton, curator of the Queen's Gallery exhibition, explained the focus of the exhibition was on his drawings of dissections on the human body, which he described as "harmonious and beautiful" and "accurate".
Daksha Patel, a contemporary artist, reflected on her work and its expression of the relationship between art and science.
First broadcast on BBC Radio 4's Today programme on Friday 9 August 2013.