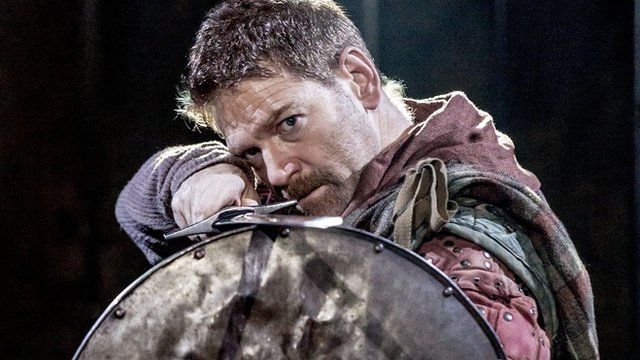 Video
Branagh's Macbeth 'not without danger'
Sir Kenneth Branagh's first appearance as Macbeth has confirmed him to be an "intemperately exciting Shakespearean actor" in what is a "great" production of the play, critics have decided.
The production, co-directed by Branagh, is the centrepiece of this year's Manchester International Festival.
Speaking to the Today programme's Evan Davis, Sir Kenneth explained that the the play has a very large cast and that it "tries to engage the audience viscerally".
He said that in the battle scenes, the production is "not without danger" and "sparks literally fly".
First broadcast on BBC Radio 4's Today programme on Wednesday 10 July 2013.