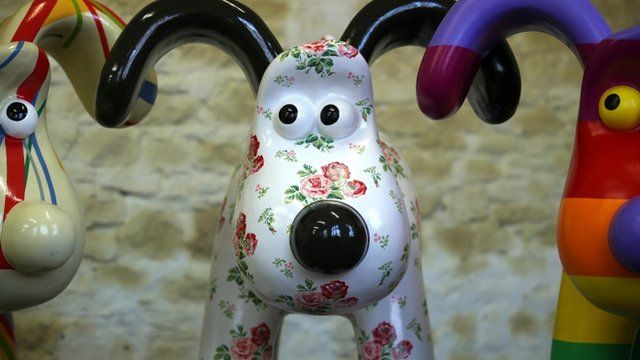 Video
Walkies! Designer Gromits unleashed
Eighty giant Gromits will be distributed all over Bristol this weekend.
Each statue of the Oscar-winning star has been decorated by a top artist, illustrator, designer or celebrity - from Sir Quentin Blake and Gerald Scarfe to One Direction's Zayn Malik and the team at the Beano.
Over the summer people will be encouraged to find all 80, as part of a multi-million pound fundraising appeal for Bristol Children's Hospital.
The Gromit Unleashed project was the brainchild of Nick Park, who made the Wallace & Gromit films at his studios in Bristol.
Jon Kay was given a sneak preview of the designer dogs.
Go to next video: Gromit duet with violinist Little