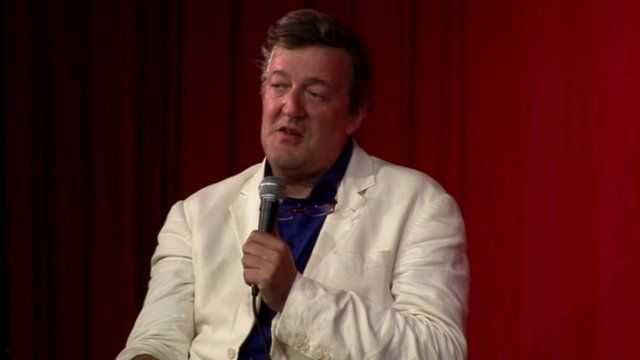 Video
Stephen Fry discusses his 2012 suicide attempt
Stephen Fry has revealed he attempted suicide last year whilst he was filming abroad.
Speaking to comedian Richard Herring in front of an audience, Stephen admitted he took a "huge number of pills and a huge (amount) of vodka", before being found by a colleague.
Stephen, who is the president of the mental health charity Mind, admitted he was a "victim of my own moods".
Clip courtesy of Go Faster Stripe and Richard Herring's Leicester Square Theatre Podcast.