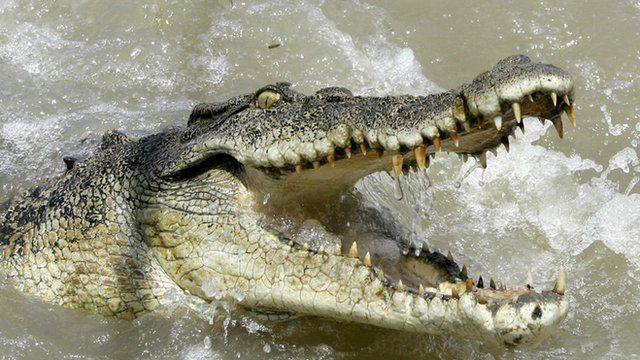 Video
Australian crocodile 'can puncture boat'
The number of crocodiles in Australia's Northern Territory is getting out of control and threatening people who live there.
Several people have been killed and many more confronted by them, so the government has launched a new campaign, Be Crocwise.
In Darwin there are nearly as many crocodiles as people, and there is a plan to remove all the crocodiles from the city's residential areas and its harbour.
In the 1970s so many of the animals were being hunted in Australia that they had almost been wiped out.
The BBC's Phil Mercer reports that crocodile numbers have risen ever since they became a protected species.
First broadcast on BBC Radio 4's Today programme on Thursday 30 May 2013.