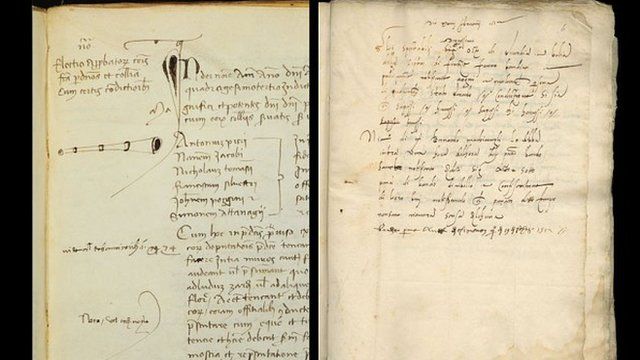 Video
Machiavelli arrest document discovered
A professor from Manchester University has discovered the original copy of a proclamation calling for the arrest of Machiavelli
He was researching renaissance town criers in the depths of Florence's archives when he came upon the document.
The arrest of Machiavelli on conspiracy charges led to the writing of his most famous work The Prince 500 years ago.
Stephen Milner, professor of Italian at Manchester University, told Today presenter John Humphrys that The Prince "is a wonderful manual that seems to be timeless" in terms of "managing self presentation".
First broadcast on BBC Radio 4's Today programme on Friday 15 February 2013.